Large Format Printing
Direct to Substrate Digital UV Printing and Large Format Graphics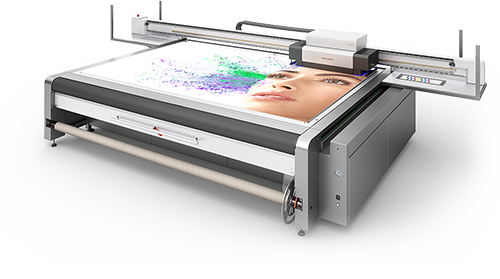 The latest technology and innovation now used at Prolab allows us to offer new services to enhance your images, setting new standards in providing more options for high quality innovative products to present to your clients. Our investment in a Swiss Q High End UV Flat Bed printer now makes it possible to print your images directly to a greater variety of substrates at an amazing visual resolution of 2160DPI.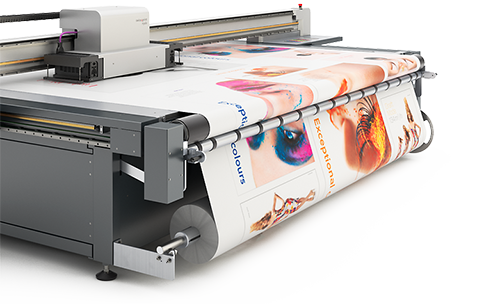 With the experience of our in house Digital Printing and Graphics team we have added new services to our existing graphics capabilities. Prolab's reputation of 42 years in the Professional Photographic, Fine Art and Display services has been enhanced with the addition of Quality UV printing. We see this as a new frontier for the future offering our clients a wider range of printing possibilities with the peace of mind that our team understands and will ensure your product is a quality item of which you can be proud to display.
Key Benefits of the Digital UV Printing Process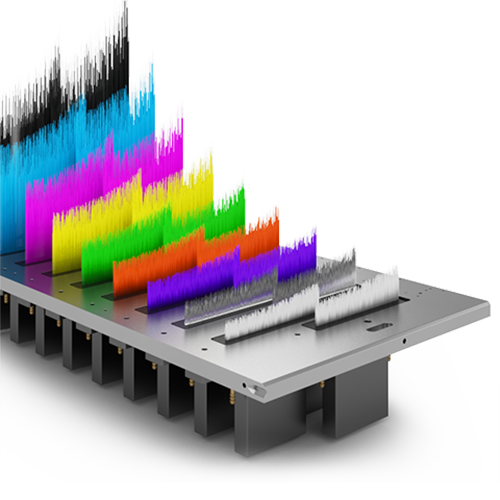 Multiple product applications can be directly printed, at 9 Picolitre 6 Colour plus a white channel, on – Plastics, Metals, Timber, Glass, Ceramics and more with unsurpassed adhesion.
The superior ink adhesion of the specialised T ink formulation makes it possible to stretch the printed image with the moulding stock in vacuum forming applications without loss of image quality.
The Digital Printing process is more flexible and cost effective for short to medium printing runs.
Prints Single sided or Double sided panels, in full colour high resolution quality on most common plastics used like, Acrylic, PETG, High Impact, ABS, Styrene etc.
Reflective for Frontlit or Transmissive for Backlit prints direct to product without the delaminating or releasing as often occurs with applied vinyl prints.
The T inks offer resistance to fading of print image, additionally enhanced from Ultra Violet rays by the material selected before being printed, increasing longevity and colour vibrancy retention.
Scratch and Damage resistance provided by the correct material selection for reverse printed applications. The printed image being protected by the material.
Prints panels up to 2500 mm x 2000 mm x 50 mm thick in one piece and in segments to desired length – dependant on chosen material.
Roll to Roll continuous printing whether onto vinyl, fabric, mesh or other roll material, the UV Printer can handle them all across the full printing width of 2.5 metres by roll length and in segments for wall mural application.
Samples of this new service are on display in our foyer for you to judge and consider the quality and benefits of the UV Printing Process on a variety of substrates. We invite you to call by or arrange for a representative to call.