We all have dusty, faded old family photos hidden away somewhere. They are most likely scratched, stained, cracked, discoloured or even worse, torn. Prolab provides expert image restoration services to help you preserve all your most precious memories. We can get your images looking just as good as they used to or even improve them.
Our experienced digital technical team can improve your images by retouching them. Retouching is done manually, focused on fulfilling your every little wish by improving composition, balancing colour, fixing red-eyes, adding or removing small or large objects (people, cars, buildings, refuse bins, etc) or just improving the overall appearance of the photographs. We can even replace missing or damaged areas of your image.
We preserve your retouched photos by saving them to cd/dvd or via a private dropbox link. You can also print out your improved images on premium quality photographic paper, fine art paper or as a ready-to-hang canvas print. Our clients love to use restored family portraits, posters and other vintage images as gifts for others or to hang in their own home.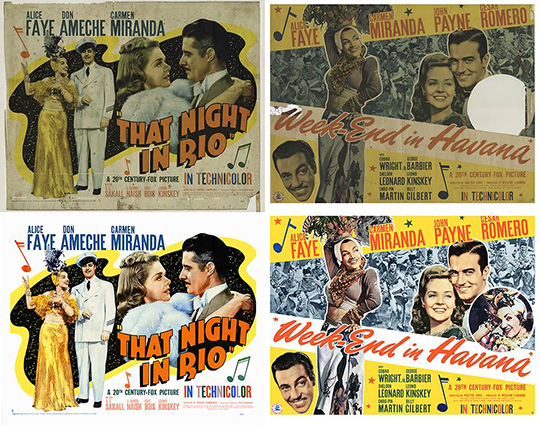 You can read more about Prolab services at: Prolab Website
You can Email Us: Email Us
Find us on Instagram. Prolab Instagram Page
Find us on Facebook. Prolab Facebook Page
Phone - (07) 3844 9621
Images courtesy of the Carmen Miranda Museum